How it works?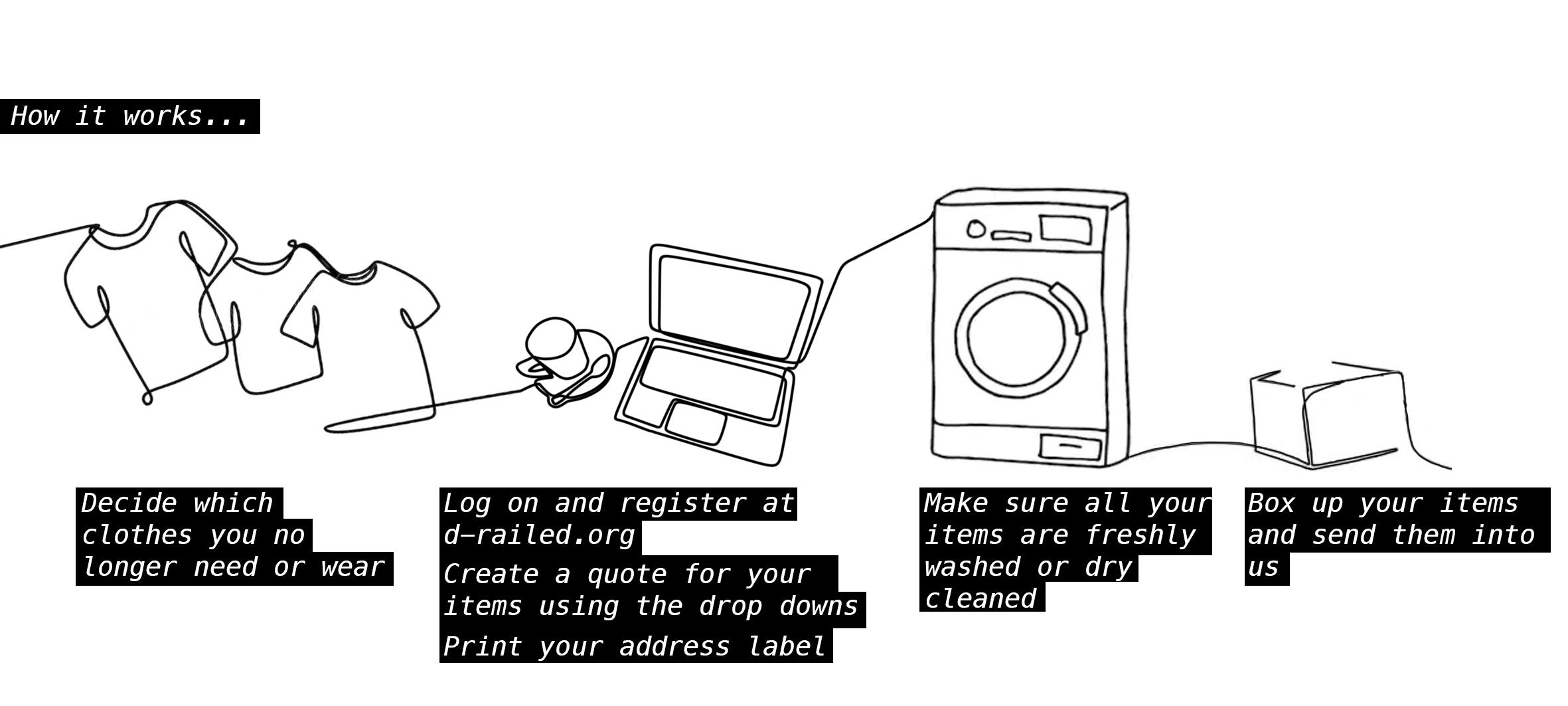 Sending your items to us:
1. Create a D:RAILED account.
2. Click the 'Create a quote' link.
3. Select the gender, size, retailer and garment type from the drop down lists. You can send us 1-10 garments at a time.
4. Proceed to the next step and all your contact details should appear if you've already created an account.
5. You will be given a quote in units in exchange for your items which will be emailed to you.
6. Print the address label with your unique bar code.
7. Package up your (freshly washed/dry cleaned) items and send them in to us.
8. Once your items arrive, we'll check everything is in order, then the units will appear in your account, ready for you to spend on the website.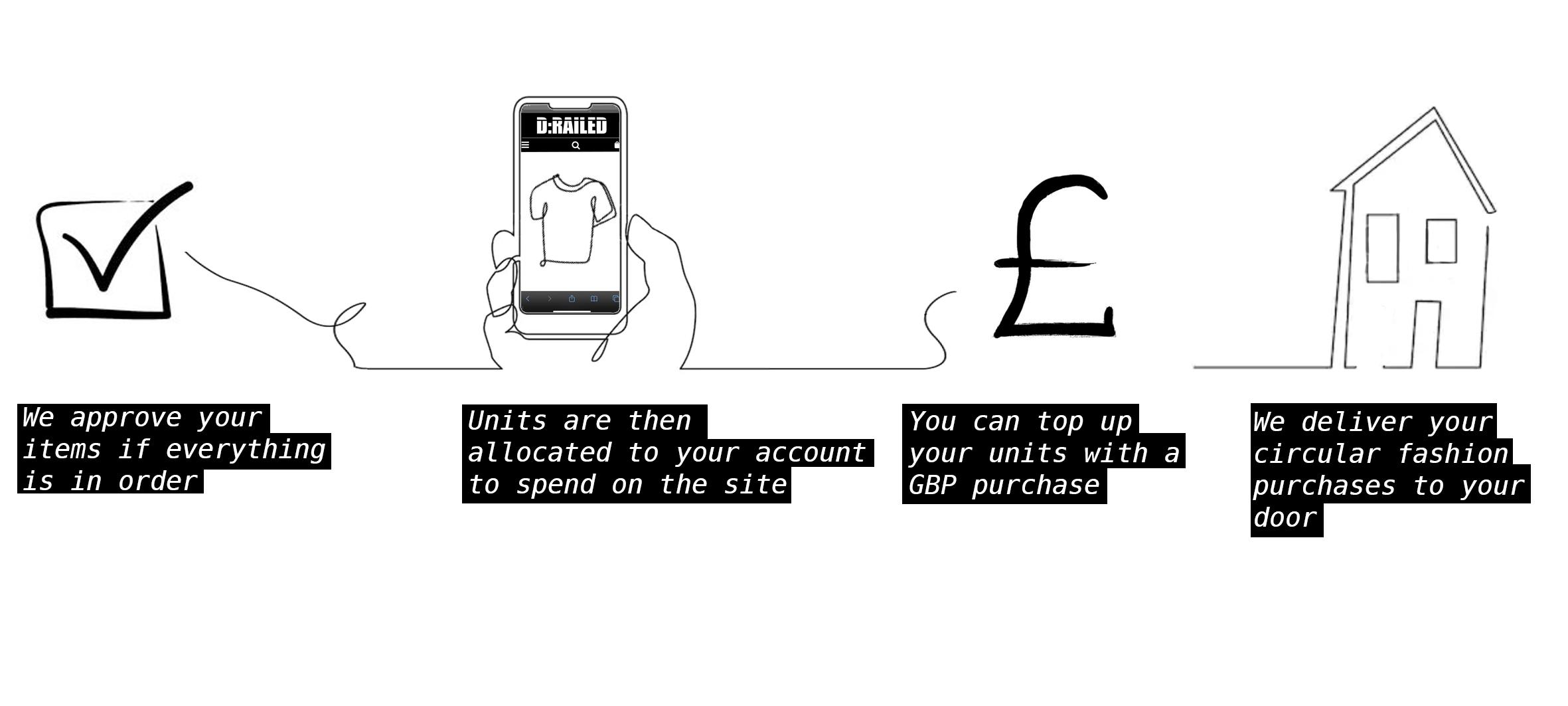 Don't worry if you can't find the correct retailer in the quotation drop down menu! As new brands appear all the time, there may be some that aren't listed. We have categorised them into 4 types.
Type 1 is low cost fast fashion e.g. Primark and Peacocks
Type 2 is for high street brands such as next or River Island
Type 3 is for premium brands such as Nike or adidas
Type 4 is for designer wear and this is quoted upon receipt of the items
You can select 'Type ? - other' to allocate you garment to the most suitable category.
Purchasing Items:
All the second hand items on the site are purchased with D:RAILED units. The units are acquired by sending in your unwanted items or buy purchasing units from the online store. Subscriptions and Own Brand items can be purchased without the need for units. Please note, Unit and GBP purchases can not be combined in the same basket, these must be made in two separate transactions.